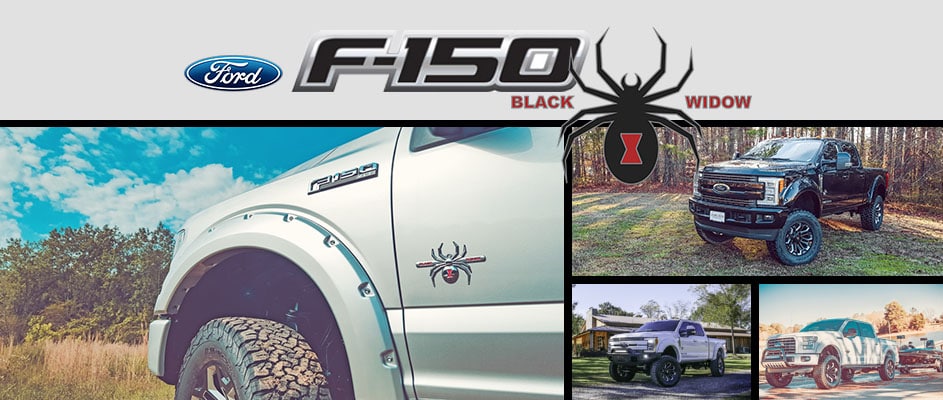 If it seems like the all new Super Duty just rolled off the assembly line, that's because it did. But thanks to a willing aftermarket and consumer demand, you can already get a lifted 2017 F-250. Southern Comfort Performance is offering up this Black Widow package, which they claim is the world's first lifted 2017 F-250.
Outside of the suspension work, the Black Widow package comes with some special badges and stitching on the inside.  Future models will be offered with an exhaust upgrade as well. All with the benefits that a factory warranty provides - no sketchy shade tree mechanics here.
So if you're in the market for a lifted 2017 F-250, the Black Widow is definitely worth considering. Before you entrust your big money investment to a fly by night mechanic. Anderson Ford has put together a rather nice package here without a doubt. We can turn any 4x4 into this truck with only a 2-3 week turn around.
Black Widow Package is now available on F150, F250 and F350 on any Trim Package!